REAL ESTATE DESIGN CHINA AWARD-Shortlist Announcement (2014-2015)
In 2014, the real estate market situation began to undergo subtle changes.
In that year, "the real estate market is entering a silver era" became a buzzword.
In that year, the real estate market slowed down its driving impetus, and "Design is value" began to really catch people's eye and became actual.
In that year, the REAL ESTATE DESIGN CHINA AWARD was inaugurated in the real estate design community in August.
It leads -
The Chinese real estate community to form new design criteria
It Launches -
Sustainable social development into a new course
The REAL ESTATE DESIGN CHINA AWARD, for reasons of its strictly professional jury formation as well as its unique appraisal-selection process and mode, has garnered high praise and recognition from the real estate design community. For the grand award ceremony this time, Xing Tonghe, as the Chairman of the jury, together with Meng Jianmin and Wang Jianguo, jury members from academic circles, as well as Chang Yu, Chen Dongliang, Chen Jianbang, Fan Wei, Feng Tengfei, Gao Feng, Guo Yonghai, Hu Shuzhi, He Dingkang, Ju Peicheng, Jia Chaohui, Qian Yi, She Xiaoyin, Shou Dong, Yin Jie, Yu Zhangrong, Xu Haidong, Yu Peng, Zhu Xiaojuan et al, delegates with the architectural background alike from famous developers, constitute a super professional review organizing committee.
On 29 March 2015, the world design capital, Shanghai International Convention Center, welcomed a grand gathering of the entire real estate design community – The 1st Real Estate Design China Award Project Speech Day and Award Ceremony.
By 30 March 2016, after one year of preparations and expectations, the Organizing Committee has received 211 entries and finalists presented by totally 86 participating organizations from China (including Hong Kong and Taiwan), the USA, the UK, Germany, Japan, Dubai, Australia, Singapore, Canada, etc. For the detailed information, please see the attachment: The Shortlist.
We here at the Organizing Committee, cordially congratulate the above finalists; meanwhile, we would like to send our best regards to the participating organizations whose entries have not been selected, thank you for your kind participation and your respect for and recognition of the awards. Let's together strive to create a great real estate design award truly honored by the industry!
The REAL ESTATE DESIGN CHINA AWARD Organizing Committee here cordially invites you to Kerry Hotel Pudong, Shanghai to witness the exciting grand award ceremony together on March 30.
联系我们 | Contact Us

睿錾策划咨询(上海)有限公司
Tel:021-61509023 (中) 021-53856557(English)
E-mail:award@redesign-award.com
Add:上海市黄浦区338号SOHO复兴广场A座11楼(200025)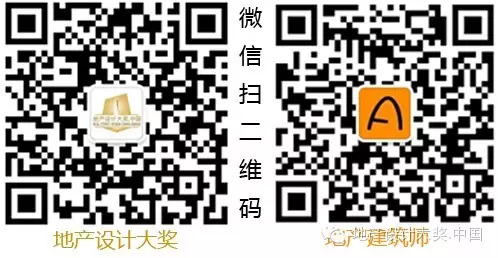 合作伙伴|Partner